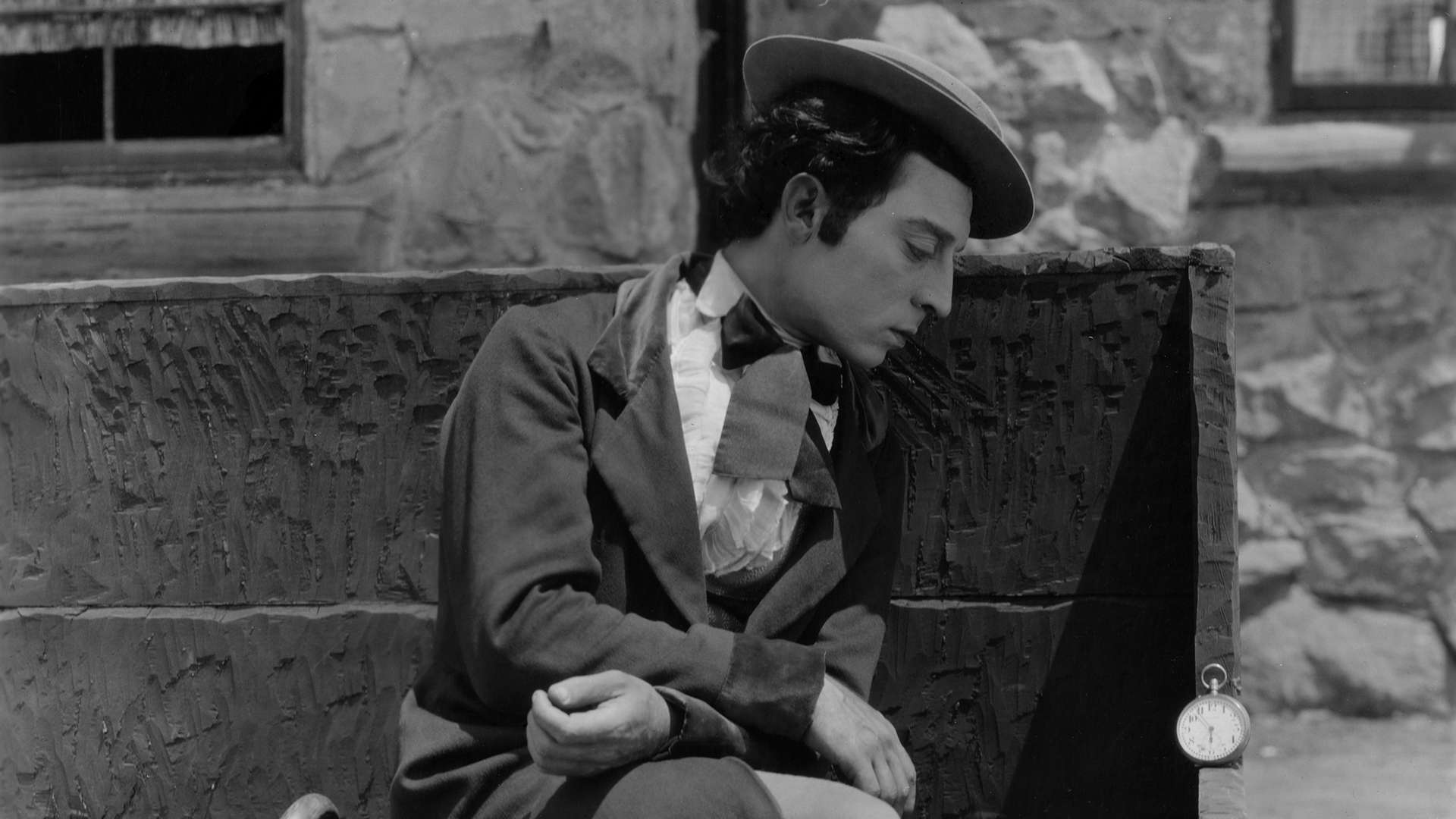 Section: Anywhere, out of the world
Willie McKay leaves New York City to return to his family house in the countryside, where his father was killed by Joseph Canfield, twenty years ago, when he was just a baby. He meets, in the train, a young lovely lady, and falls in love with her, without knowing she is the daughter of his father's murderer. She invites him for tea at her house. The entire setting of the film plays continuously with the question of danger inside or outside, where the wild nature is safer than the house and vice versa.
---
Buster Keaton
 
Buster Keaton was 28 years old and had already five years of a glorious career, when he began filming "Our Hospitality" in the summer of 1923. He was already nicknamed "The Man Who Never Laughs". He shares with Chaplin the title of an undisputed genius of comedy film in the USA, with a cooler, more geometric and less emotional style.
---
About the film
 
Inspired by the rivalry between the Hartfield and McCoy families, the fight of two families across generations that hit the headlines between 1878 and 1890, the film's action is set much earlier in the century, around 1830, so as to be able to use the train - that Keaton loved to film - as one of the essential axes of the story. It is Rocket, the famous Stephenson train, built specially for the film. Paced like a clock, meticulous down to the smallest detail, letting poetry and humor flourish around a classic narrative framework, "Our Hospitality" was mainly shot on the West Coast, in Truckee, 400km north of Los Angeles, and Oregon. Keaton had a serious accident during the shooting. While he was secured by a cable submerged in the current swept scene, it broke, and Keaton was swept away by the current. The scene was retained in the editing, where it is clearly seen that he suddenly picks up tremendous speed, and glances at the camera with a cry for help. He will miraculously manage to grab a branch stuck between two rocks, before being rescued by his team.
 
- Serge Bromberg (Lobster Films)
---