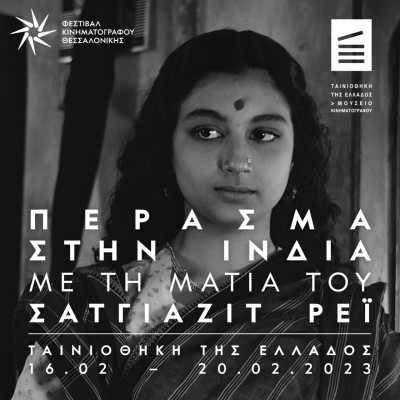 From 16 to 20 of February at the Greek Film Archive
The Greek Film Archive in collaboration with Thessaloniki Film Festival present a tribute on India's most acclaimed film director: Satyajit Ray. The tribute will take place in both Athens and Thessaloniki, from the 16th till the 20th of February. Nine fiction films of Satyajit Ray will be screened, –including his famous Apu Trilogy.
The restored films will be presented with both Greek and English subtitles.