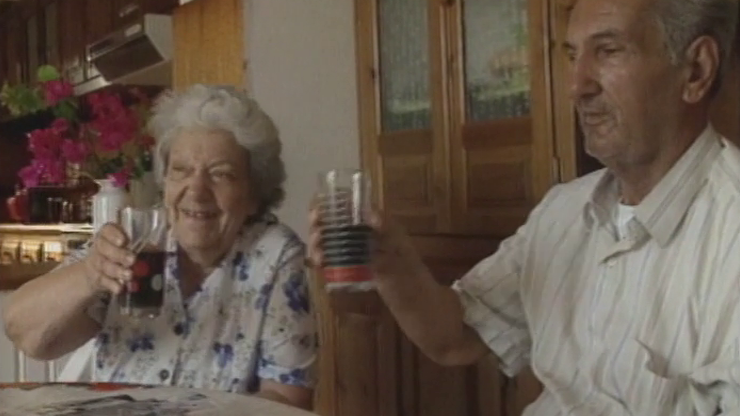 "Now I am happy, I am very well... I am cooking."
Six years after Jane Gabriel made the documentary "Island Οf Outcasts" revealing the inhuman conditions in the adult asylum on Leros, she returned to meet some of the men who had been kept naked in block 16 for decades, and women who had lived in filthy conditions. Now living freely with support in the community they talk about their new lives. This film records how Leros was transformed for both the ex-inmates and the staff - from being an island of incarceration and misery, into an island of liberty.
---
Jane Gabriel
Jane Gabriel has produced and directed more than 30 documentary films for Channel 4 Television and the BBC current affairs series "Correspondent". Filmed in Chile, Greece, India, the UK and USA, her work has won the Royal Television Society and One World Media awards. With a focus on the personal testimony of people whose voices have been excluded and silenced for decades, Jane's films reveal lives curtailed by abuses of power, prejudice, violence and poverty – and of those who still wait for justice. In 2006 Jane was the founding editor of the website openDemocracy 50.50, publishing women's critical perspectives on social justice, gender and religion.
---