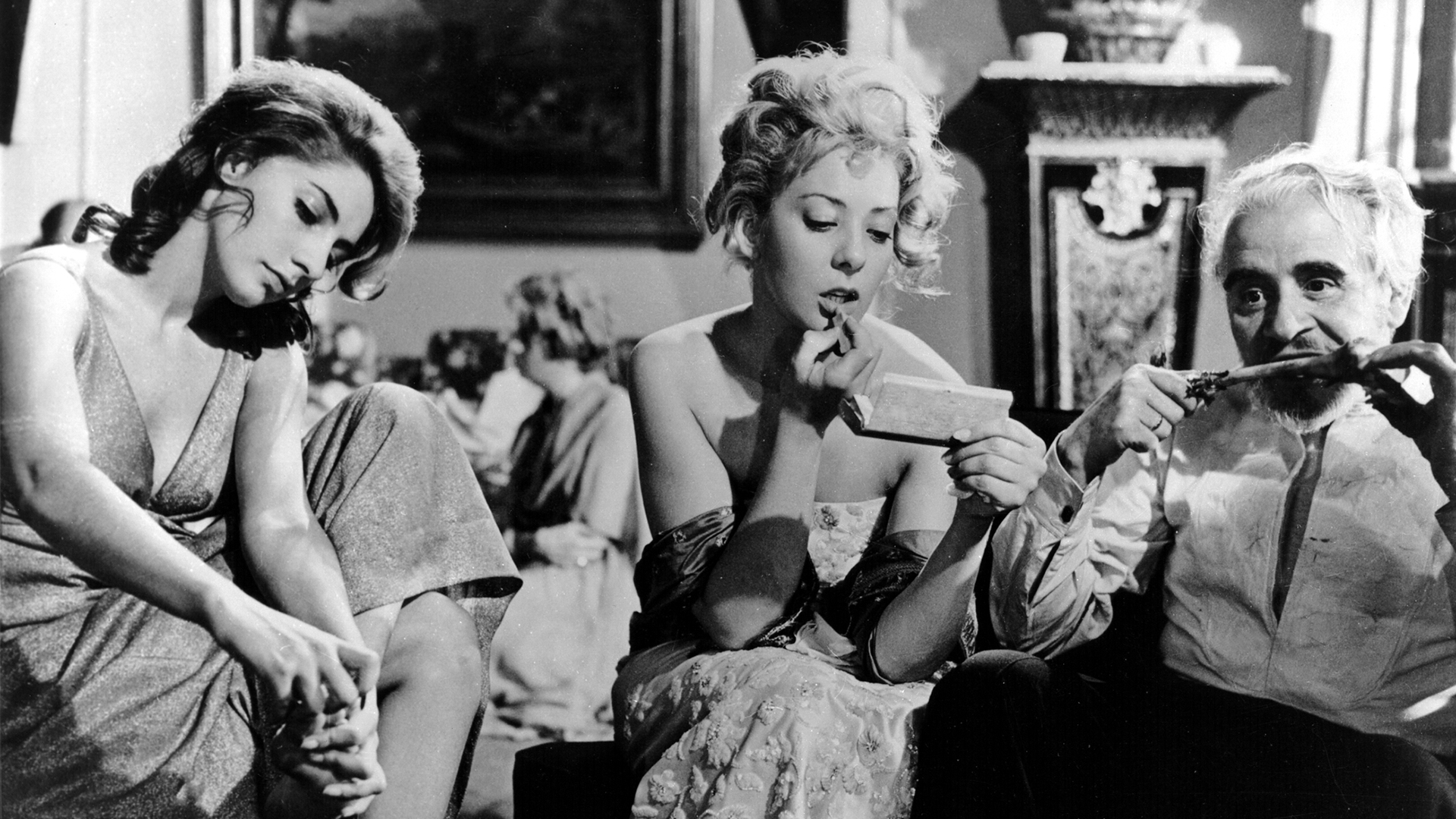 Section: Mexican "Noir"
The guests of a social gathering in a luxurious villa find themselves trapped in the house, held back by a strange invisible force. Days go by, and deprivation leads to tension and violence, upsetting the established order. Buñuel manages to fascinate us by using a single setting, a privileged space where the heroes are hunted down. And if this living room is imperceptibly transformed into prison, the reception gradually becomes an abominable eternity, where the usual fluctuations of time are abolished.
---
Luis Buñuel

The Spanish filmmaker and screenwriter Luis Buñuel, considered as a leader of the avant-garde, with his two subversive and surrealistic films "Un chien andalou" ["An Andalusian Dog"] (1929) and "L'âge d'or" ["The Golden Age"] (1930), returned to make cinema in the wealthy studios of Mexico in 1950, after 13 years of absence, where he directed, among others, the film"Los Olvidados" (1950). He was 63 years old when he made "The Extermining Angel", before returning to France to shoot a few more masterpieces. He ended his career with "Cet osbcur objet du désir" ["That Obscure Object of Desire"] (1977).
---
About the Film
 
Several Buñuel's films take their primary source in the emergence of an image or the memory of a painting. According to his son, Juan, the idea of "The Exterminating Angel" originates from the famous painting "The Raft of the Medusa" by Géricault. This analogy surprises at first, but it is fully justified as the sequences unfold. Because this Mexican social elite - holders of power, nobles, bourgeois, dignitaries of the judiciary and the army - find themselves, once the supper is over, condemned to remain in the spacious living room, the elegance of costumes and manners soon gives way to the vulgarity of outfits and attitudes. Hunger and thirst gradually extend their hold. At the end of the first night, the castaways of Géricault would certainly recognize themselves in these midnight guest-companions in distress. Buñuel asserted that on the screen "time and space become flexible, shrink or stretch without any limits; chronological order and relative values ​​of duration no longer correspond to reality".
 
- Michel Estève, "L'Ange exterminateur, le huit-clos de la condition humaine [The Exterminating Angel, behind the closed doors of the human condition]", Etudes cinématographiques, 1963.
---