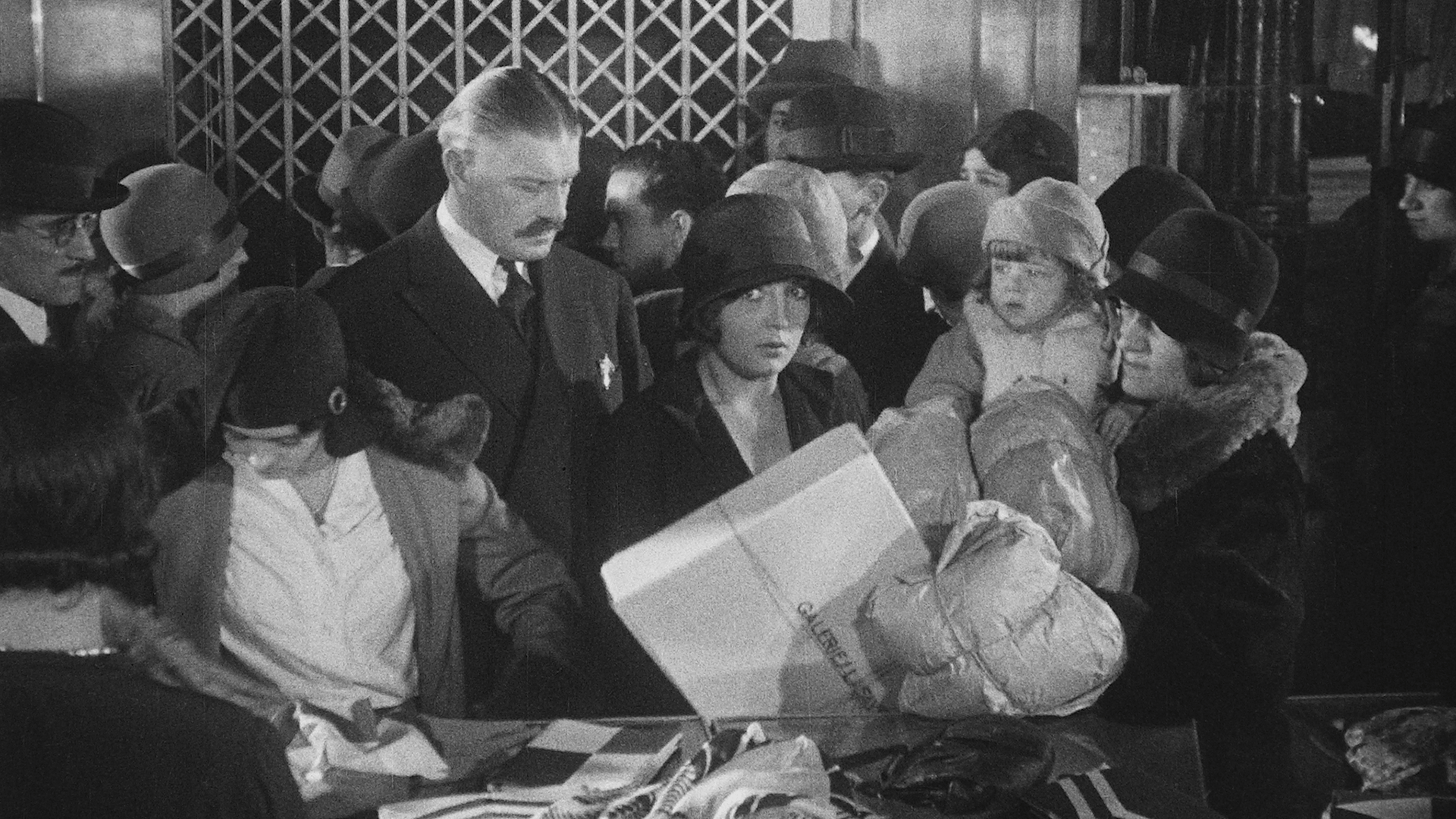 Section: Ladies, Paradise Now
Denise Baudu, an orphan, arrives in Paris and hopes to work in the clothing store of her uncle, who is facing bankruptcy because of his new neighbor, the gigantic store called "Lady's Paradise". Because of her uncle's bad situation, she applies for a job there and is hired in this attractive new world with its own rules, learning about merchandising and its different aspects of ugliness. While fighting against harassment and patriarchy, she paradoxically falls in love with the most powerful man: the director.
---
Julien Duvivier

Julien Duvivier was 33 years old when he shot "Ladies' Paradise". At that time, he already had directed more than 20 films, among them very famous ones, such as "L'Homme à l'Hispano", "Le Tourbillon de Paris" and "Poil de Carotte" ["Carrot Top"]. He made an important body of work after the silent era in France, such as the films "Pépé le Moko" and "La Fin du jour" ["The End of the Day"], but also in the United States and the UK, working with some of the most famous actors. One of his main interests, as screenwriter, was to describe micro-societies and the way individuals evolve inside them.
---
About the Film
 
Duvivier chose to transpose this rapidly changing Paris in the 1920s, in order to express a contemporary context, where mechanization accentuated the modification of social relations and the emergence of this long-awaited better world. "Au Bonheur Des Dames" is the eleventh volume in the Rougon-Macquart series, written by Emile Zola in 1883. For his novel, Zola was inspired by Auguste Hériot, co-founder of the Louvre Department Stores. This film, with expressionist sets, remained famous for the shots in the department stores, executed in the hall of Galeries Lafayette. In opposition to this magnificence, the ancient world shrinks until its total disappearance. The influence of the German and Russian avant-garde is visible in the visual experiments and rhythm of the film, enhanced also by the elaborated score of Gabriel Thibaudeau. Dita Parlo, embodying naivete, freedom and empowerment with talent, would later play many great roles, notably in "La Grande Illusion", by Jean Renoir, or in "L'Atalante", by Jean Vigo. A sound version of the film was distributed just one year after the first silent screening in 1929, but this version is lost.
 
- Serge Bromberg (Lobster Films) and Céline Ruivo
---