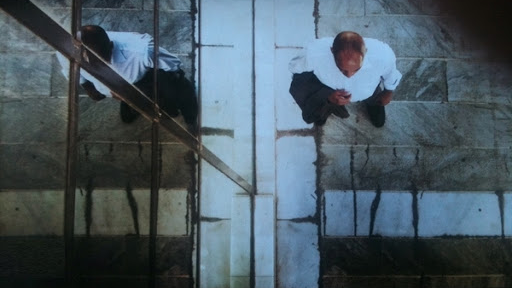 According toy the director: "The film deals with the corrosive effect, on a relatively advanced life, of what psychologists may call 'the repressed', while I prefer to concentrate on the beautiful Greek word 'kaemos' [καημός, translated as longing, unfulfilled desire]. The most 'realistic' and most synoptic… synopsis I can give for the fiction of the film is: 'A man comes face to face with himself', but this wording (and here comes the fantasy element) must be read literally."
---
Achilleas Kyriakides
 
Born in Cairo in 1946. Writer, translator, film critic, screenwriter and director. He has published five collections of short stories, a novel, a series of essays on cinema and Greek translations of works by Jorge Luis Borges, Raymond Queneau, Georges Perec, Luis Sepúlveda, and others. He has also written the screenplays for the feature films "A Time to Kill" (1993) by Nikos Grammatikos, "Starry Dome" (1993) by Kostas Aristopoulos and "The Monkey Queen" (2000) by Christoforos Christofis. He has written and directed seven short films.


Watch the film online here. 
---