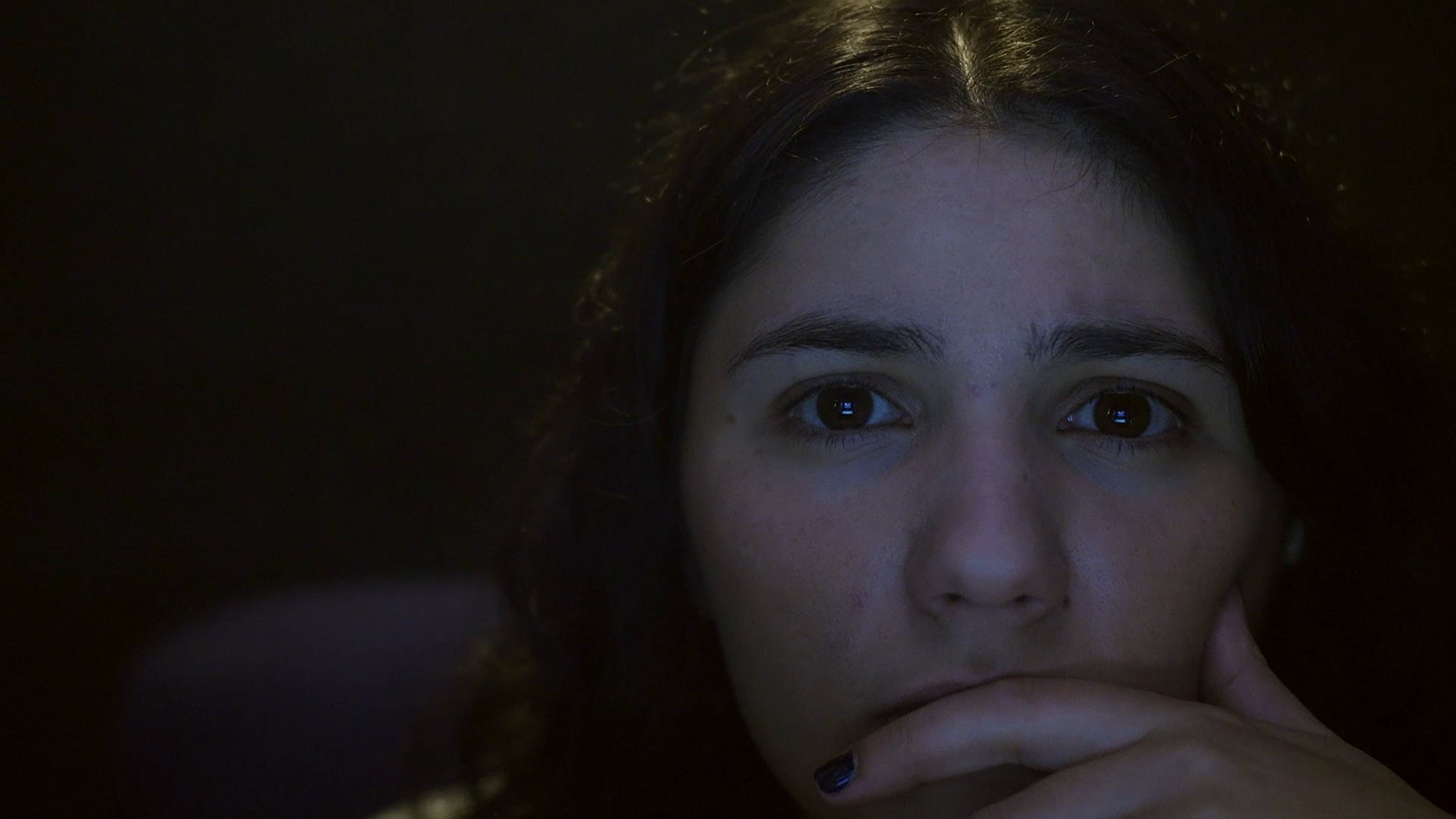 "The Viewing Booth" explores a space ostensibly off-limits to cinema – the internal experience of the viewer. In a lab-like space, Maia Levy, a young American woman, watches videos portraying life in the West Bank city of Hebron, while verbalizing her thoughts and feelings in real time. An enthusiastic supporter of Israel, the images in the videos, disseminated for the most part by the Human Rights organization B'Tselem, contradict some of Maia's deep-seated beliefs. Empathy; anger; embarrassment; innate biases and healthy curiosity – all play out before our eyes as we watch her watch the images created by the Occupation. As Maia navigates and negotiates the images, which threaten her worldview, she also reflects on the way she sees them. Her candid and immediate reactions form a one-of-a-kind cinematic testimony to the psychology of the viewer in the digital era.
---
Ra'anan Alexandrowicz
Ra'anan Alexandrowicz is a director, screenwriter and editor. He is known for the documentary "The Law in These Parts" (2011), which received numerous prizes. His earlier documentaries, "The Inner Tour" (2001) and "Martin" (1999), were shown in the Berlin Film Festival and in MoMA's New Directors / New Films series. Alexandrowicz's single fiction feature, "James' Journey to Jerusalem" (2003), premiered in Cannes Directors' Fortnight and at the Toronto International Film Festival and received several international awards. Alexandrowicz's films have been released theatrically in the United States and Europe, and broadcast by many television channels. Ra'anan served several times as an editing adviser for the Sundance Documentary Fund and his film "The Viewing Booth" is supported by the Sundance Art of Nonfiction initiative.
---