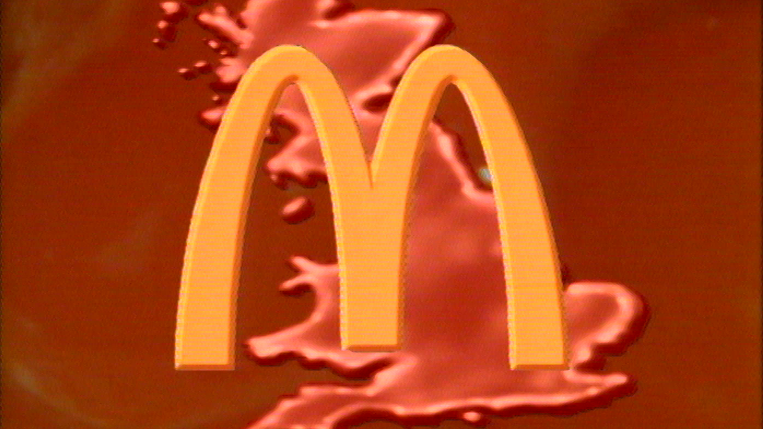 "Fear enters the management style."
Banned by McDonalds, this Channel 4 film has never been shown before.
After working in McDonalds, Jane Gabriel was given full access to film the McDonalds outlet which held the world record for the amount of money taken in one hour, and to Hamburger University in London. This observational documentary reveals why McDonald employees run, and how the shouting and the "warm fuzzies" and "cold pricklies" affect the employees. They describe what it's like inside McDonalds as it plans to open a new McDonalds in the UK every mile for the next 25 years.
---
Jane Gabriel
Jane Gabriel has produced and directed more than 30 documentary films for Channel 4 Television and the BBC current affairs series "Correspondent". Filmed in Chile, Greece, India, the UK and USA, her work has won the Royal Television Society and One World Media awards. With a focus on the personal testimony of people whose voices have been excluded and silenced for decades, Jane's films reveal lives curtailed by abuses of power, prejudice, violence and poverty – and of those who still wait for justice. In 2006 Jane was the founding editor of the website openDemocracy 50.50, publishing women's critical perspectives on social justice, gender and religion.
---