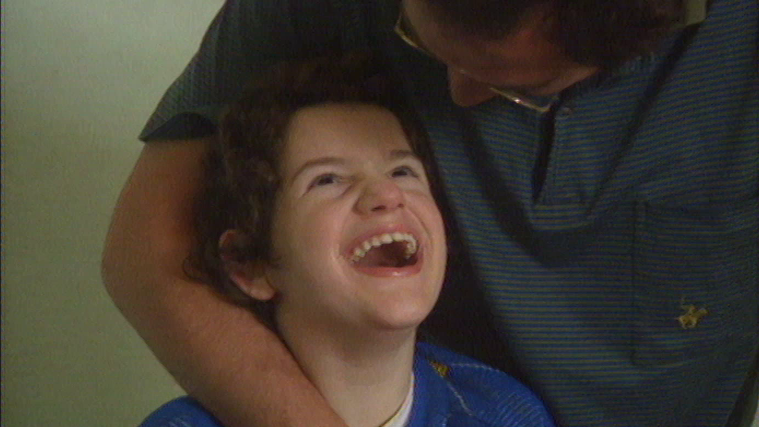 "This is their chance to have a life."
In 1992, 165 children were living in inhuman conditions in Leros. Those who had arrived as babies had never learned to walk, to dress, or to feed themselves. This documentary follows the young Greek medics who moved in to reform the asylum. They were astonished at the determination of the children, some of who had been chained to their beds for years, to improve their lives. A model ward was set up, and children were unchained. Within months some, like Andreas, were able to play games outside for the first time in their lives.
---
Jane Gabriel
Jane Gabriel has produced and directed more than 30 documentary films for Channel 4 Television and the BBC current affairs series "Correspondent". Filmed in Chile, Greece, India, the UK and USA, her work has won the Royal Television Society and One World Media awards. With a focus on the personal testimony of people whose voices have been excluded and silenced for decades, Jane's films reveal lives curtailed by abuses of power, prejudice, violence and poverty – and of those who still wait for justice. In 2006 Jane was the founding editor of the website openDemocracy 50.50, publishing women's critical perspectives on social justice, gender and religion.
---