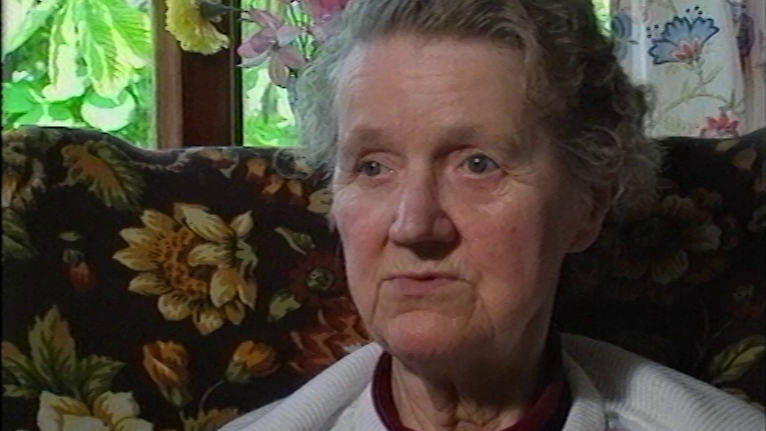 "My life was wasted. I was 19 when I went in… all my life's gone. I could have been happy."
Meanwood Park Colony for mental defectives opened 1920. One man, Samuel Wormald, stalked the teenage mill girls, forced them into his car, and took them straight to Meanwood. He rounded up more than 2000 mill girls, factory workers and children in the Leeds area, who were incarcerated.  This film was made as the Colony was closing, and men and women who had been incarcerated against their will for more than 40 years were being set free. Now living independent lives in the community in their old age, they tell their dreadful stories.
---
Jane Gabriel
Jane Gabriel has produced and directed more than 30 documentary films for Channel 4 Television and the BBC current affairs series "Correspondent". Filmed in Chile, Greece, India, the UK and USA, her work has won the Royal Television Society and One World Media awards. With a focus on the personal testimony of people whose voices have been excluded and silenced for decades, Jane's films reveal lives curtailed by abuses of power, prejudice, violence and poverty – and of those who still wait for justice. In 2006 Jane was the founding editor of the website openDemocracy 50.50, publishing women's critical perspectives on social justice, gender and religion.
---