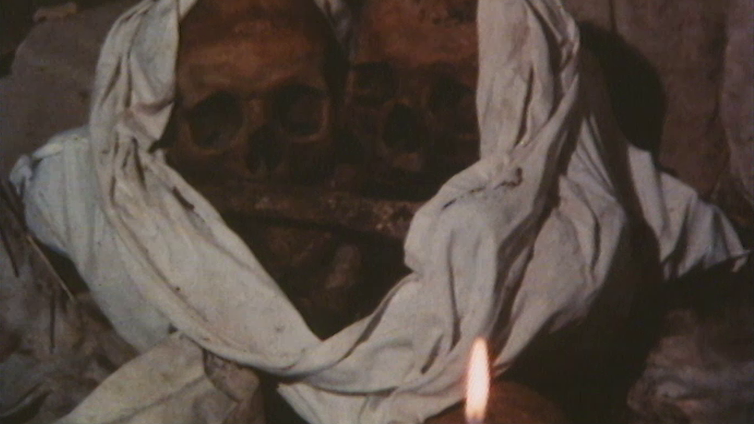 The complete version of "Greece: The Hidden War" television series produced by Jane Gabriel is being shown in our country for the first time. The series, consisting of 3 episodes - "The Battle for Athens", "The Civil War", "The Homecoming", explores the profound impact British policy in the 1940s had on Greek democracy and society for decades. Broadcast in 1986, it gave rise to "the biggest uproar in the history of British television". Greek interviewees who lived through the events of that time speak openly about their experiences. The defeated Left fled into exile in 1949 and waited more than thirty years for the Amnesty of 1982 to return. Home at last, they tell their story, to Gella Varnava-Skouras (Research and Greek interviews), for the first time alongside the British protagonists, who until the series was broadcast, had held the monopoly of truth in the UK about the real purpose of British policy in Greece. The British elite were furious. Some of the interviewees complained to the Independent Broadcasting Authority (ΙΒΑ) that they hadn't "fully understood the thrust of the programmes" or that their views were "not fully represented." Lord Annan (who had been an intelligence officer close to Churchill and was later in charge of UK broadcasting legislation), joined in claiming that the programmes were "scandalously biased". The IBA stood firm: "The IBA accepts that this was a legitimate approach. We do not believe that the story of the returning exiles, told in their own words, is in itself a breach of the requirements of due impartiality and that it stands as historical evidence in its own right". However, after extensive coverage of the row in the British press, the complainants and their friends in high places prevailed, and Channel 4 agreed that the series would not be shown again either in the UK or abroad.
- Yanis Yanoulopoulos, Historical Advisor to the television series, Emeritus Professor, Panteion University
---
Jane Gabriel
Jane Gabriel has produced and directed more than 30 documentary films for Channel 4 Television and the BBC current affairs series "Correspondent". Filmed in Chile, Greece, India, the UK and USA, her work has won the Royal Television Society and One World Media awards. With a focus on the personal testimony of people whose voices have been excluded and silenced for decades, Jane's films reveal lives curtailed by abuses of power, prejudice, violence and poverty – and of those who still wait for justice. In 2006 Jane was the founding editor of the website openDemocracy 50.50, publishing women's critical perspectives on social justice, gender and religion.
---