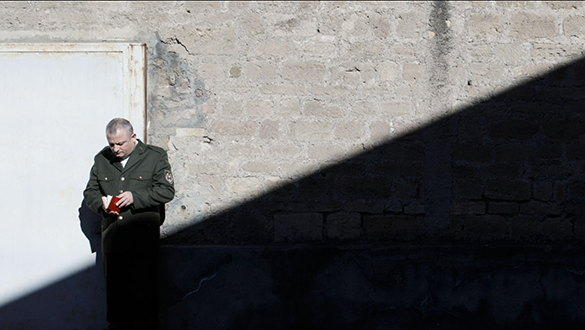 Entirely filmed inside Civitavecchia prison, being the pris- oners both protagonists and co-authors, "Fortezza" is the reinterpretation of one of the most important novel of the XX century: "The Tartar Steppe" written by Dino Buzzati. Three soldiers arrive at a solitary military garrison which no longer serves any defensive function. Waiting in vain for an enemy that will not arrive, military officers are consumed by, on the one hand, the need to give their stay a meaning and, on the other hand, the need to resist the attraction this place holds on them. Those inside cannot get out, those who leave will never be completely free.
---
Ludovica Andò
Ludovica Andò is a theatre director and an educator. Her career started as an actress and performer and she worked in Paris for several years. She has been working in male penitentiary institutions for ten years delivering theatre and cinematographic programs, as well as story-telling and folksong participatory workshops. "Fortezza" is her first movie. 
Emiliano Aiello
Emiliano Aiello studied in Filmology he started working as a director and as editor for the Audiovisual Production Center of the Roma Tre University. In 2013 he made a documentary for Sky Arte, "Opera per Cantalupo", about the work of the artist Paolo William Tamburella.
---