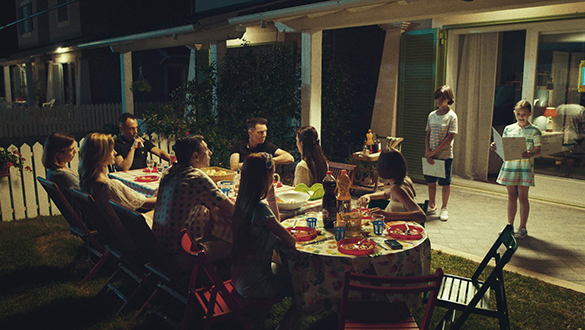 Once upon a time, in a small family suburb on the outskirts of Rome, the cheerful heat of summer camouflages a stifling atmosphere of alienation. From a distance, the families seem normal, but it's an illusion: in the houses, courtyards and gardens, silence shrouds the subtle sadism of the fathers, the passivity of the mothers and the guilty indifference of adults. But it's the desperation and repressed rage of the children that will explode and cut through this grotesque facade, with devastating consequences for the entire community.
---
Fabio & Damiano D'Innocenzo
The directing and writing duo Fabio and Damiano D'Innocenzo were born in Rome, Italy in 1988. They spent their childhood on the outskirts of the city, painting, writing poetry and taking photographs. Without any formal filmmaking training, they have produced videos and films for television and the cinema as well as a theatre play. Their debut feature film, "La terra dell'abbastanza" (2018) won numerous awards including the Nastro D'Argento in three categories. In 2019, they published a poetry collection, "Mia madre è un'arma".
---
The digital screening of this film is supported by the Athens International Film Festival [Nychtes Premieras] 


---