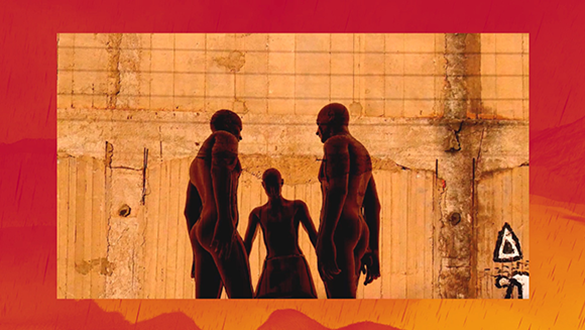 Turmoil is a short story about two entities coming close and moving away from each other.
Turmoil is a dream about intimacy in the post-analog age.
Turmoil is a hedonistic and self-sufficient trip between inconsistent modes of reality.
Turmoil is what happens when semi-conscious holograms are set free to explore a series of digital ruins and utopias under-construction.
The short film was produced during a five day workshop with Iara Lee [Cultures of Resistance], after the invitation of the 6th Peloponnesus International Documentary Festival. By blending different mediums to create a trippy visual language, the film attempts to portray a vision about intimacy and care, which occurs at the intersection of human and non-human, organic and inorganic, real and imaginary.
#hedonism #sexuality #postinternet #nonhuman #intimacy
---