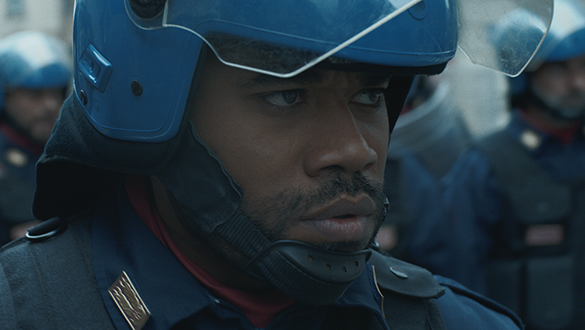 Saturday, 22 October 2022 | 20:15
Born of African immigrants, Daniel is an officer of the Italian riot police force. One day he discovers his squad has to clear out the occupied house where his family lives.
Daniel, born in Rome to African parents, grew up in an occupied building. Many years ago, he decided to leave and make a new life for himself, but now he is forced to return – this time, wearing the uniform of an officer in the State Police's First Mobile Unit. His mission is to clear out the building where his mother still lives, along with his brother who has in the meantime become the leader of the occupiers.
Daniel, a cop among the occupiers and an occupier among the cops, has to choose: either remain faithful to his corps, or save his family from eviction.
---