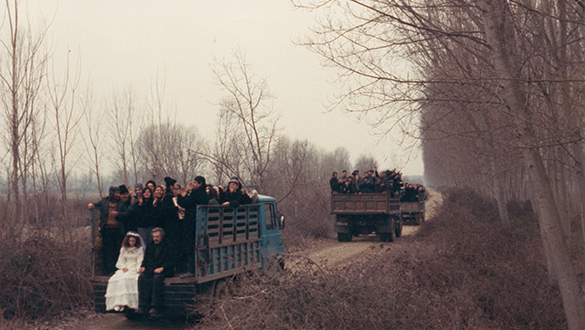 After delivering what is more a poetical announcement than a political speech, a politician leaves parliament and his home, and disappears without a trace. A journalist, who is reporting on
the immigrants and refugees of different races stranded at the border, meets a man who looks very much like the missing politician. Despite his investigations into the matter and the meeting he arranges between the stranger and the politician's French wife, the identity of the man remains uncertain. The woman does not recognize him, and he does not seem willing to give a sign that he is not the missing politician. In this fragmented frontier world, constricted between obstacles, borders and limits, everything is suspended in an uncertain reality.
---
Theo Angelopoulos (1935-2012) was one of the most important Greek auteurs. He studied law at the University of Athens and cinema in Paris (Sorbonne and IDHEC). His films have been screened at many international festivals and have won many awards and distinctions, while he and his work hold an important place in world cinema and film literature.
---